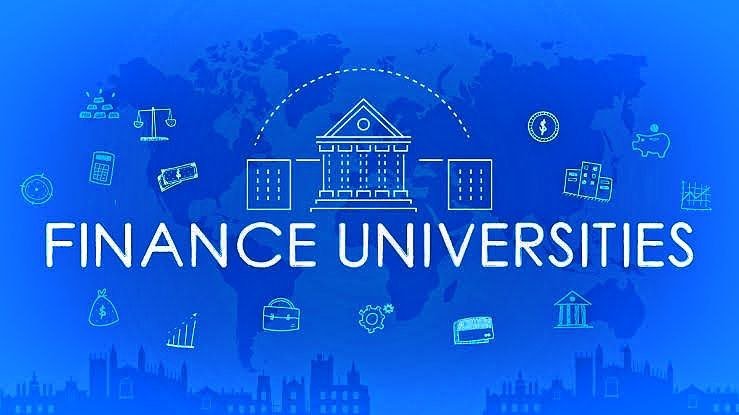 Finance is a dynamic field that plays a crucial role in shaping the global economy. Aspiring finance professionals strive to acquire knowledge and skills from reputable institutions that offer top-notch finance programs. In this comprehensive guide, we will explore some of the world's leading finance institutes, their unique offerings, and the opportunities they provide to students.
1. New York University (NYU)
Located in the vibrant Greenwich Village neighborhood of Manhattan, New York University (NYU) stands out as a true city school, seamlessly integrated into the bustling streets of the Big Apple. With its primary campus in the heart of New York City, NYU offers students a distinctive educational experience. The university guarantees housing for all four years, providing students with a comfortable living environment throughout their academic journey. Additionally, NYU hosts a small but active Greek life community, comprising over 30 fraternity and sorority chapters. The campus is teeming with more than 300 student organizations, including the renowned WNYU student radio station that streams online and broadcasts on a local FM channel, fostering a vibrant university community.
2. University of Michigan – Ann Arbor
Situated just 45 minutes from Detroit, the University of Michigan – Ann Arbor boasts one of the best college towns in the United States. Freshmen at the university are guaranteed housing, although living on campus is not mandatory. The campus offers over 1,500 student organizations and 62 Greek chapters, providing a diverse range of extracurricular opportunities. Athletics play a central role at Michigan, with the football team's fierce rivalry against Ohio State being a highlight. Moreover, the University of Michigan offers highly ranked graduate programs, including the prestigious Stephen M. Ross School of Business, College of Engineering, Law School, Medical School, School of Dentistry, and Taubman College for Architecture and Urban Planning. The University of Michigan Hospitals and Health Centers are also recognized as top-tier medical facilities.
3. University of Texas at Austin
As one of the largest schools in the nation, the University of Texas at Austin offers a comprehensive range of academic programs across its 13 schools and colleges. The College of Liberal Arts stands as the largest division within the university. Renowned graduate programs, such as the McCombs School of Business, Cockrell School of Engineering, and School of Nursing, contribute to the university's academic excellence. Students can engage in over 1,000 clubs and organizations, as well as the sizable UT Greek system. The university boasts several student media outlets and is a prominent competitor in the Division I Big 12 Conference. Students at UT Austin also have numerous opportunities to participate in study abroad programs, with popular destinations including Spain, Italy, the United Kingdom, France, and China. Freshmen have the option to live on or off-campus, providing flexibility in their housing choices.
4. Boston College
Located just outside downtown Boston, Boston College upholds its Roman Catholic Jesuit religious affiliation while fostering a strong research-oriented environment. The university consists of nine schools, including the highly ranked Lynch School of Education, Boston College Law School, and Carroll School of Management. Boston College's athletic programs compete in nearly 30 NCAA Division I varsity sports within the Atlantic Coast Conference. The BC Eagles boast one of the highest graduation rates for student-athletes in the country. With over 200 clubs and organizations, students have ample opportunities to pursue their passions and engage with the campus community. While there is no Greek system at Boston College, the campus offers a vibrant and inclusive environment for students. Although living on campus is not mandatory, the majority of freshmen choose to reside in campus housing. Additionally, Boston College supports over 1,000 students in their study abroad endeavors each year.
5. University of North Carolina at Chapel Hill
The University of North Carolina at Chapel Hill, commonly referred to as UNC, offers a wide range of student activities. The campus is home to popular student organizations such as The Daily Tar Heel, the student newspaper, and WXYC, the student-run radio station. Greek life is also prominent at UNC, with nearly 20% of students being members of Greek organizations. Chapel Hill, the town surrounding the university, is renowned as one of the best college towns in the country, offering a vibrant music scene, diverse restaurants, and unique shopping experiences. Almost half of all undergraduates live on campus, enjoying the convenience of residence halls and apartment complexes. UNC's athletic teams, known as the North Carolina Tar Heels, compete in the Atlantic Coast Conference and have a storied rivalry with Duke University, particularly in men's basketball. Notable alumni include basketball legends Michael Jordan and Vince Carter.
6. Indiana University Bloomington
Indiana University Bloomington embraces its unique identity as "Hoosiers," fostering a strong sense of community and school spirit. The university's sports teams compete in the NCAA Division I Big Ten Conference, with all teams proudly known as Hoosiers since the institution does not have a specific mascot. With over 750 student organizations on campus, students have a plethora of options to explore their interests. The Greek community at Indiana University Bloomington is vibrant, comprising over 8,200 students who join fraternities and sororities. The college town of Bloomington, affectionately known as B-town, offers a lively cultural scene, hosting events such as the annual Lotus World Music & Arts Festival. The Indiana University Outdoor Adventures program allows students to explore the surrounding area through hiking, whitewater rafting, and rock climbing trips. The university's iconic events, such as the Little 500 bike race and the IU Dance Marathon, further enhance the vibrant campus life.
7. University of Virginia (UVA)
Founded by Thomas Jefferson, the University of Virginia (UVA) is situated in Charlottesville. The university is often referred to as Mr. Jefferson's University or simply The University. While only first-year students are required to live on campus, many upperclassmen opt for off-campus apartments or fraternity and sorority houses. Greek life holds a prominent position at UVA, with approximately 35% of the student body being members of Greek organizations. UVA's athletic teams, unofficially called Wahoos or 'Hoos, participate in the NCAA Division I Atlantic Coast Conference and are particularly renowned for their consistently dominant men's and women's lacrosse teams.
8. Boston University
As one of the largest independent, nonprofit universities in the United States, Boston University (BU) offers a diverse array of academic programs. BU Terriers excel in more than 20 NCAA Division I varsity sports, with the hockey team achieving multiple NCAA national championships. The university hosts nearly 500 student clubs, ranging from Ski Racing to the Juggling Association, ensuring that students can find a community aligned with their interests. BU is recognized for establishing one of the first study abroad programs and currently sponsors over 90 international programs. Freshmen at BU are required to live on campus, and approximately 80% of undergraduate students reside on the main Boston campus along the Charles River.
comprising more than 7 fraternities and sororities. Ministry plays a significant role in student life, with opportunities for retreats and community service. The Creighton Bluejays compete in the NCAA Division I Big East Conference. The university requires all first- and second-year students to live on campus, fostering a sense of community and facilitating academic and personal growth.
In conclusion, these top finance institutes offer exceptional educational opportunities and a vibrant campus life. Each institution has its unique strengths, ranging from strong research programs to thriving Greek communities. By choosing one of these esteemed universities, aspiring finance professionals can embark on a fulfilling academic journey while preparing themselves for successful careers in the ever-evolving field of finance.